Online Parts Catalog
Use an asterisk (*) for partial searches.
Friday, March 15, 2019
Top 5 Distributors with the Most Luber-finer University Enrollees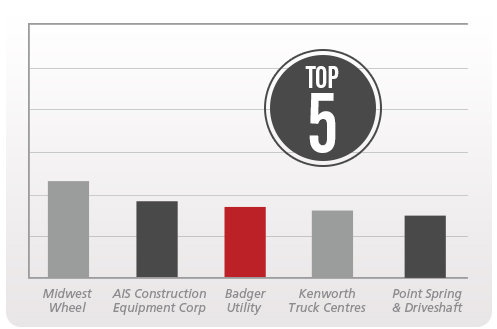 Here are the heavy duty distributors with the most Luber-finer University enrollees as of March 2019:
Midwest Wheel
AIS Construction Equipment Corp.
Badger Utility
Kenworth Truck Centers
Point Spring & Driveshaft
Not in the top 5? Make it happen by getting more people to enroll in Luber-finer University! Our engaging, interactive training program is specifically developed to provide our industry partners with the technical knowledge and insights they need to help drive their team's filter sales and equip their customers with the best possible heavy duty filtration solutions.
Boost your ranking today! Share this link with your team members and encourage them to enroll in Luber-finer University—it's fast, easy and free!
posted by Layne Gobrogge