Friday, June 21, 2019
Promotion Rewards Luber-finer University Participants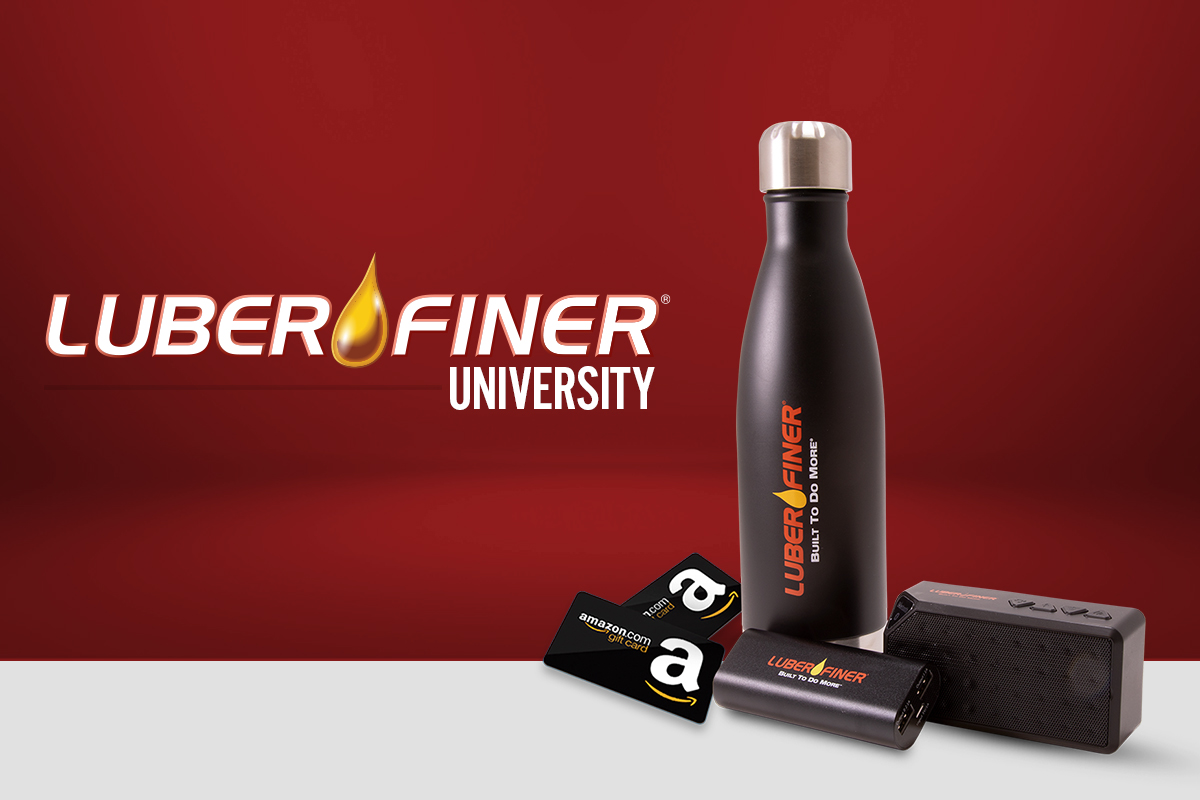 The free Luber-finer University online education program was created specifically for distributors who work in the heavy duty industry. With the current promotion offered by Luber-finer, any current enrollee, or new participant, can earn prizes by simply signing up and completing all six module certifications.
All Enrollees Can Win
By completing the six modules, any enrollee will receive a $10 Amazon.com Gift Card and qualify to win either a $100 Amazon.com Gift Card (10 winners), or a $500 Amazon.com Gift Card (2 winners).
New Enrollees
The first 75 new enrollees to finish all six modules will receive a Luber-finer University prize. The first 25 to finish will get an LFU water bottle, the next 25 will receive an LFU speaker, the last 25 will receive an LFU charger.
The interactive training program is specifically developed to provide valuable insight gathered over Luber-finer's more than 80 years in heavy duty filtration. The Modules include:
Sales tools to empower filtration sales efforts
Expert science-of-filtration knowledge
Insights into customers' equipment fluids
Key Luber-finer filter features & benefits
Techniques to enhance sales careers & goals
Go to Luber-finer University today, or refer a friend, and complete the six modules to win your prize today!