Monday, February 17, 2020
Last-Mile Trends to Watch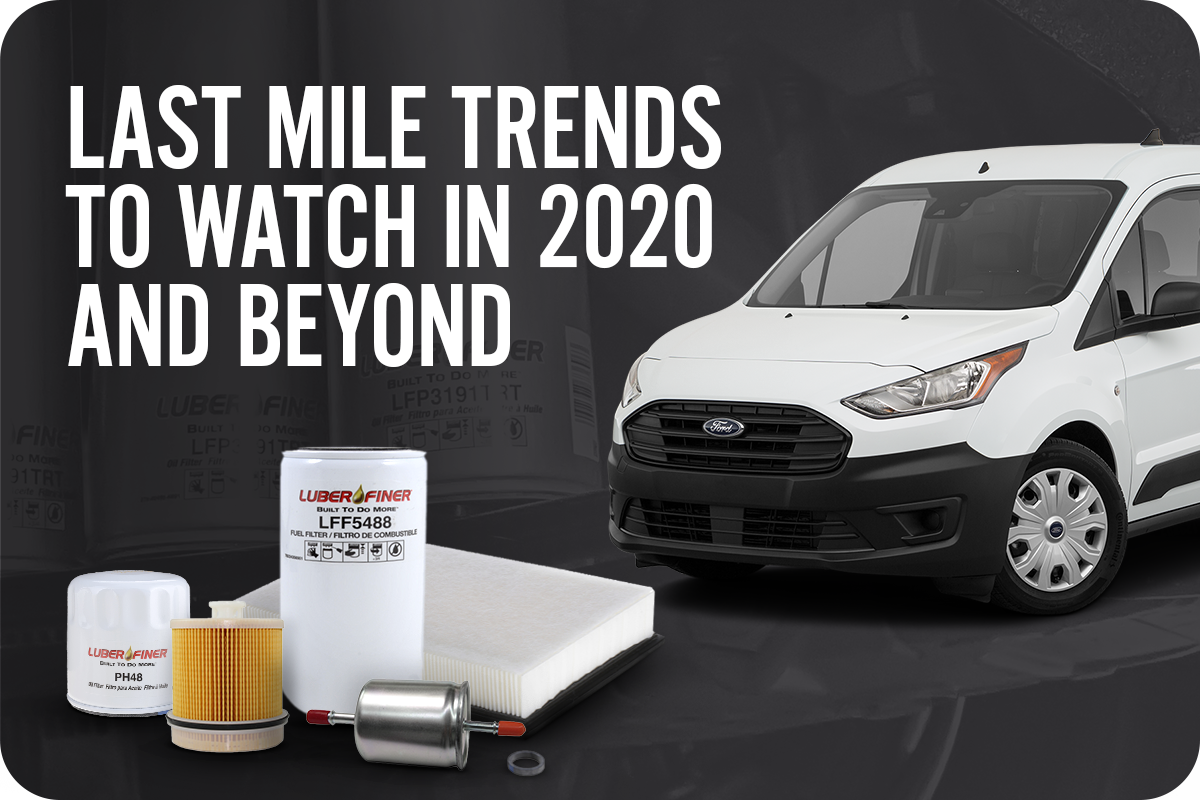 As the e-commerce industry continues to grow and change at a rapid pace, so does last-mile delivery and the need for fleet operators and filtration distributors to stay on top of new developments in the industry.
Here are six emerging trends you should know about affecting last-mile delivery:
1. Demand for last-mile delivery services continues to grow faster than regular freight.
Last-Mile delivery was an $8.9 billion business in 2018 (up from 10% the previous year) and experts say growth is expected to continue to increase for many years with the influx of Millennials and other younger online shoppers.
2. More trucking companies expanding or starting last-mile delivery services.
J.B. Hunt, XPO Logistics Inc. and Ryder Systems Inc., have recently bought up last-mile companies that manage warehouses and independent contractors. Smaller trucking companies are also adding cargo vans and medium-duty trucks for deliveries.
3. Increase in home-delivery for larger items.
According to Alix Partners' 2019 home-delivery shopping survey, over 40% of people on average said they had purchased large, bulky items, such as furniture, appliances, large electronics, and home-improvement and outdoor power equipment.
4. A need for speed
As ordering goods online becomes faster and easier, customers will expect to receive orders faster. Expect increased turnaround times with demand for two-day, one-day and same-day delivery.
5. Use of smart technology and vehicle tracking software
Fleet management software integration will continue to develop, offering new tools and insights tied to maintenance, route-planning and delivery scheduling, and fuel efficiency metrics for improving performance.
6. Self-driving vehicles
Amazon is investing $530 million into self-driving cars and trucks. While full implementation of autonomous vehicles is still a ways away, these technologies and others that can improve shipping efficiency will continued to be explored.
For more last-mile trends to watch, this recent article from Truckinginfo.com gives some great insight into some of the challenges facing fleet managers.
posted by Layne Gobrogge