Online Parts Catalog
Use an asterisk (*) for partial searches.
Monday, July 01, 2019
Back Up to Speed With Urea/Def Filters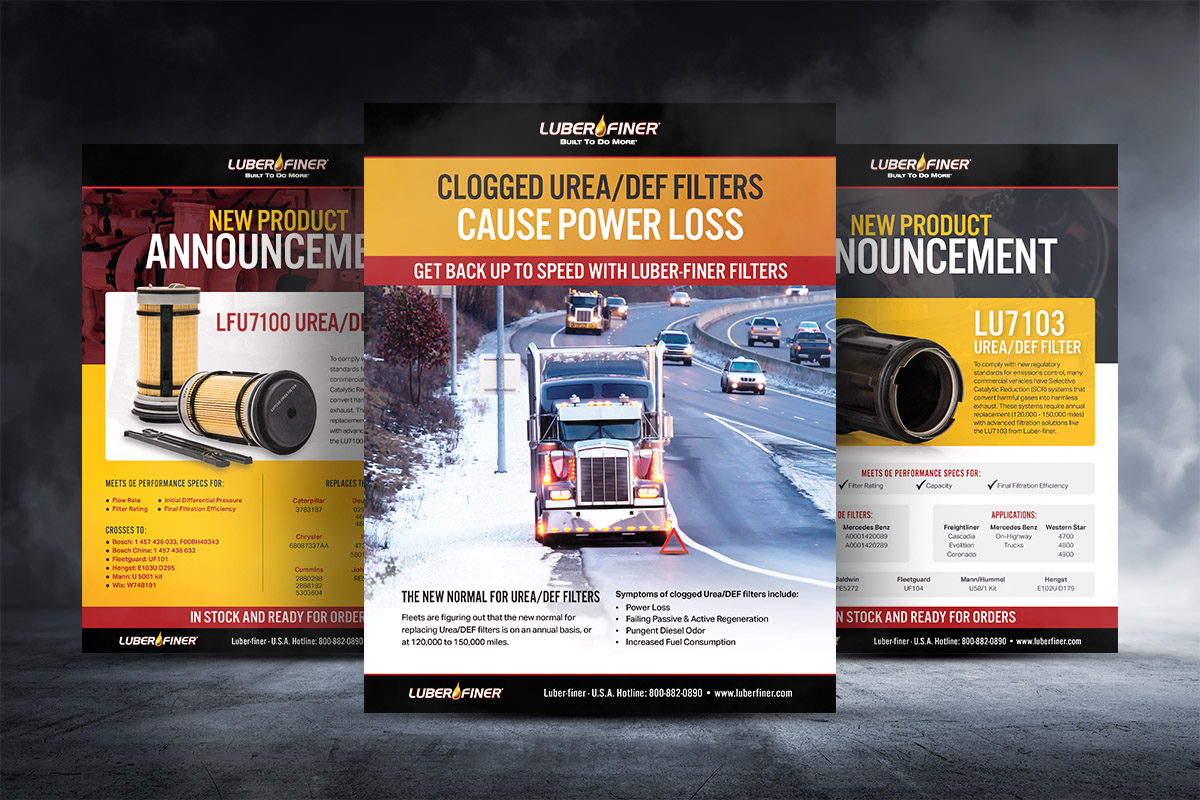 Fleets are figuring out that the new normal for replacing Urea/DEF filters is on an annual basis, or at 120,000 to 150,000 miles. Symptoms of clogged Urea/DEF filters include:
Power Loss
Failing Passive & Active Regeneration
Pungent Diesel Odor
Increased Fuel Consumption
Download our reference materials to learn more:
Urea/DEF Filters Brochure
LU7100 Urea/DEF Filter New Product Announcement
LU7103 Urea/DEF Filter New Product Announcement
For information on UREA/DEF filters call the Luber-finer – U.S.A. Hotline: 800-882-0890.
posted by Layne Gobrogge