Wednesday, June 21, 2017
Luber-finer® Launches New Websites for the Canadian Market
English, French and Punjabi Sites Will Enhance Customer Service in Canada
Toledo, OH, June 21, 2017 – Luber-finer®, a leading brand in heavy duty filtration since 1936, is pleased to announce the launch of three new websites to better serve the heavy duty industry in Canada. Canadian drivers, technicians, fleet maintenance managers and parts distributors can now view the Luber-finer website in English at luberfiner.ca, in French at french.luberfiner.ca and in Punjabi at punjabi.luberfiner.ca.
LFU Image
These online additions make it easier for Canadians to access the heavy duty filter information they need to keep their operations moving.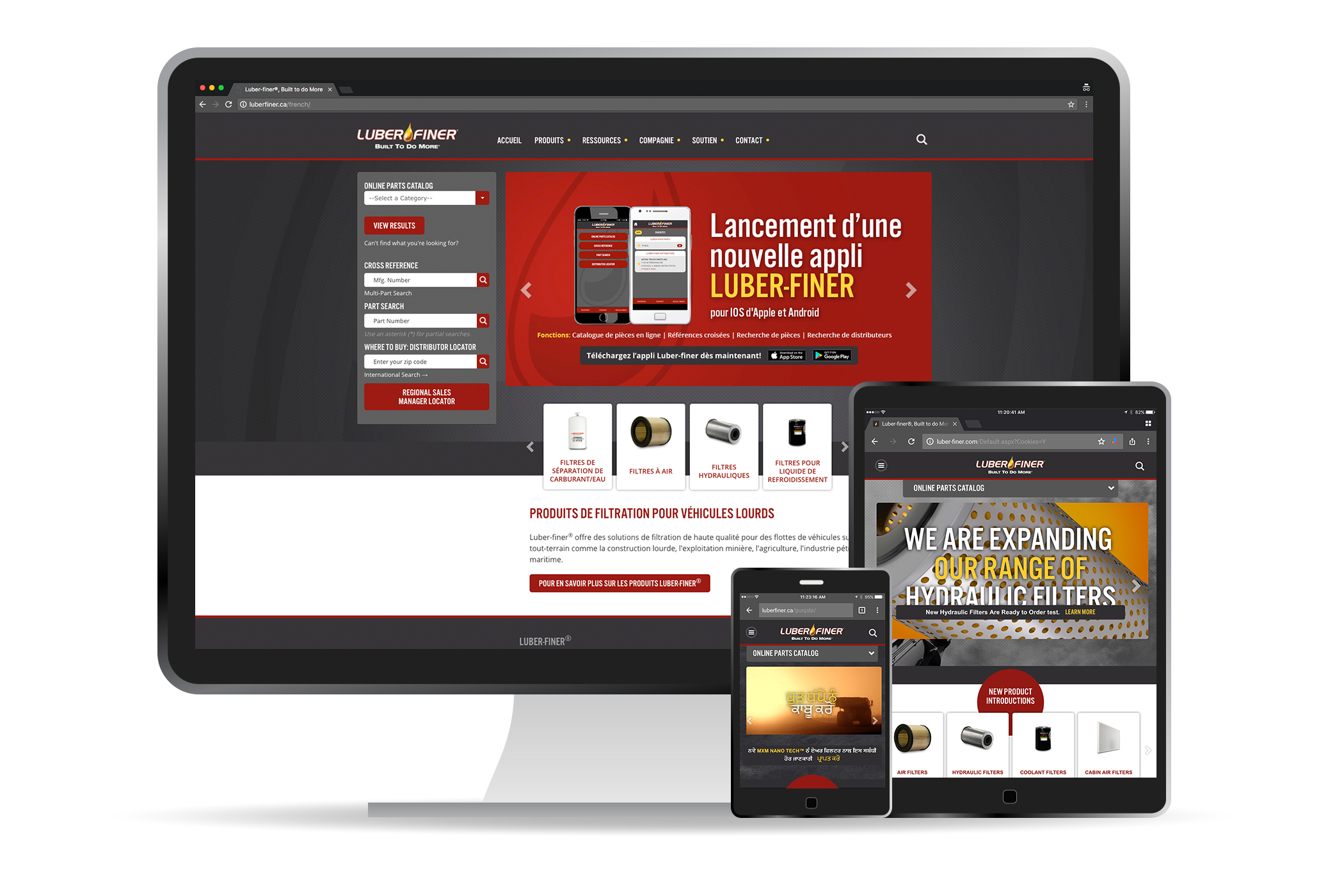 "Over the past year, the Luber-finer Heavy Duty team has worked on many initiatives to strengthen our customer relationships in Canada," said Layne Gobrogge, Director of Heavy Duty Marketing. "Making our website available in three languages allows all of our Canadian customers and business partners easy access to the tools they need to quickly look up filters and search for Luber-finer distributors who carry them."
In addition to offering information in multiple languages, which can be selected at Luberfiner.com's Region Selector page, the new Luber-finer websites for the Canadian market offer visitors these advantages:
Online Parts Catalog: Search the parts catalog to find the part number and specification details for any Luber-finer lube/oil, fuel/water, air, hydraulic, coolant or cabin air filter.
Part Search: Type a Luber-finer part number into the app to obtain a part description, part dimensions and vehicle compatibility information.
Cross Reference: Type the part number of another brand's filtration product into the cross-reference tool to obtain a part number and part description for a comparable Luber-finer filter.
Distributor Locator: Type in a postal code and select a mile radius to find nearby distributors.
Luber-finer® — Built To Do More.
For more information on Luber-finer heavy duty filtration products, please contact your Luber-finer sales representative, visit www.luberfiner.com or call (800) 851-3641. You can also follow Luber-finer on Facebook, Twitter, LinkedIn and YouTube.
About Luber-finer:
For more than 75 years, Luber-finer® has been providing filtration excellence for heavy duty on-highway vehicles, vocational and off-road equipment. Recognized as a global brand leader of dependable heavy duty filter product lines, Luber-finer combines product value with a commitment to reliable customer service. For more information, visit www.Luber-finer.com.
posted by Layne Gobrogge